Steel procurement of iron concentrate
Raw materials, this week, led by steel mills replenishment billet price has once again strong continuous, cumulative late last week rose 30 yuan/ton; recently, the strong recent performance of imported iron ore and iron ore futures, steel low prices purchase domestic iron concentrate powder is difficult, Mills replenishment will of low trading activity in General. With lower demand during the slow season effect shrinking under the pressure, steel ore lack of excess purchase power, begin to show compressed raw material inventories, low inventory strategy.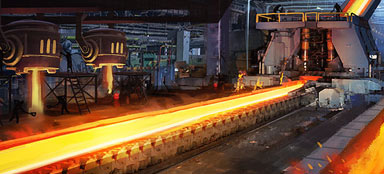 Inventory, current national steel inventory levels declined from a year earlier to 31.27%. Most steel-producing provinces in China in the near future to develop the local capacity plans and objectives, 304 stainless steel angle iron to work in the capacity to accelerate, Hebei area steel mills and early production, result in reduced market delivery, low steel prices overall inventory trend is still formed a strong support.
Funds, entered in July, foreign risk retreat, quarter-end financial tensions dissipate, the Central Bank tightened immediately put, sharp withdrawal of funds, liquidity neutral patterns. New credit growth, abundant market liquidity, leading to increased speculative demand, commodity prices continue to boost.